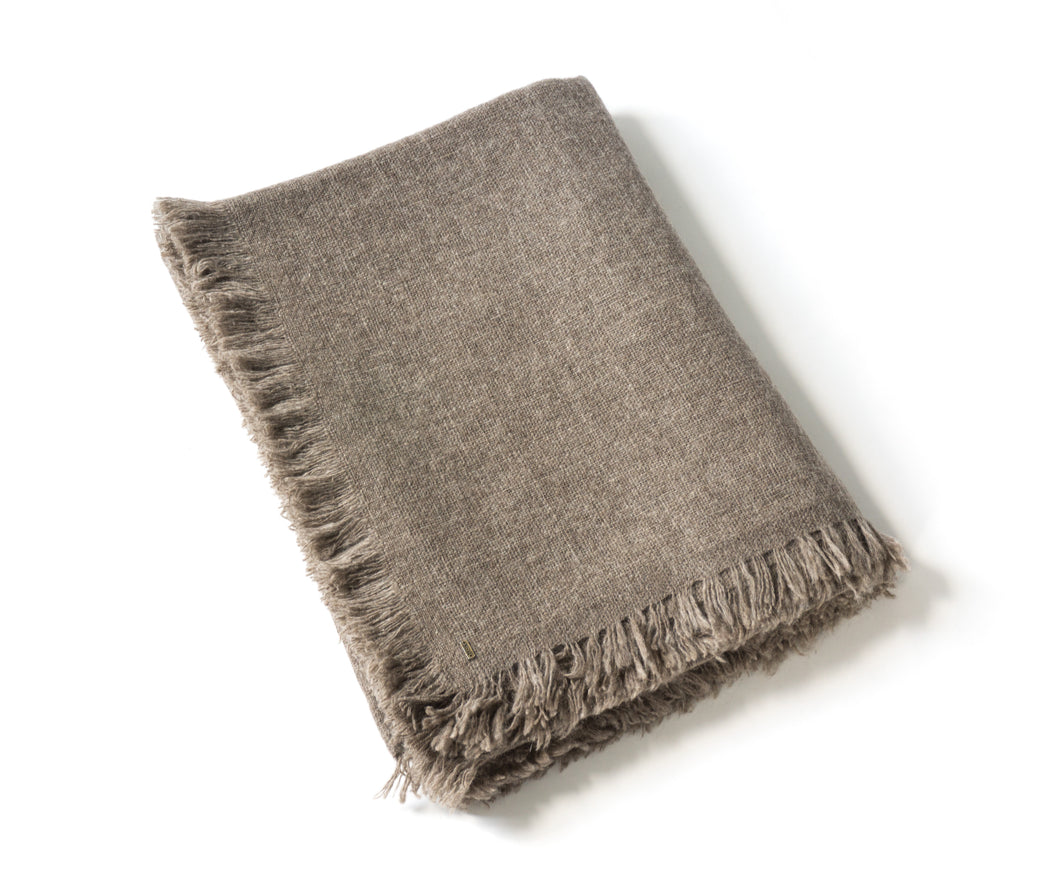 PRAZNA HANDSPUN KHULLU THROW
Regular price $995.00 Sale
Woven on a foot pedal loom using super soft hand spun Himalayan Khullu, the weave of this piece is based on a traditional basket weave design with four sided fringe. The color ranges from oatmeal to a rich, warm black.
ORIGIN: NEPAL
MATERIAL: KHULLU YAK WOOL
PROCESS: HANDSPUN & HAND WOVEN
DIMENSIONS: 50" X 80"