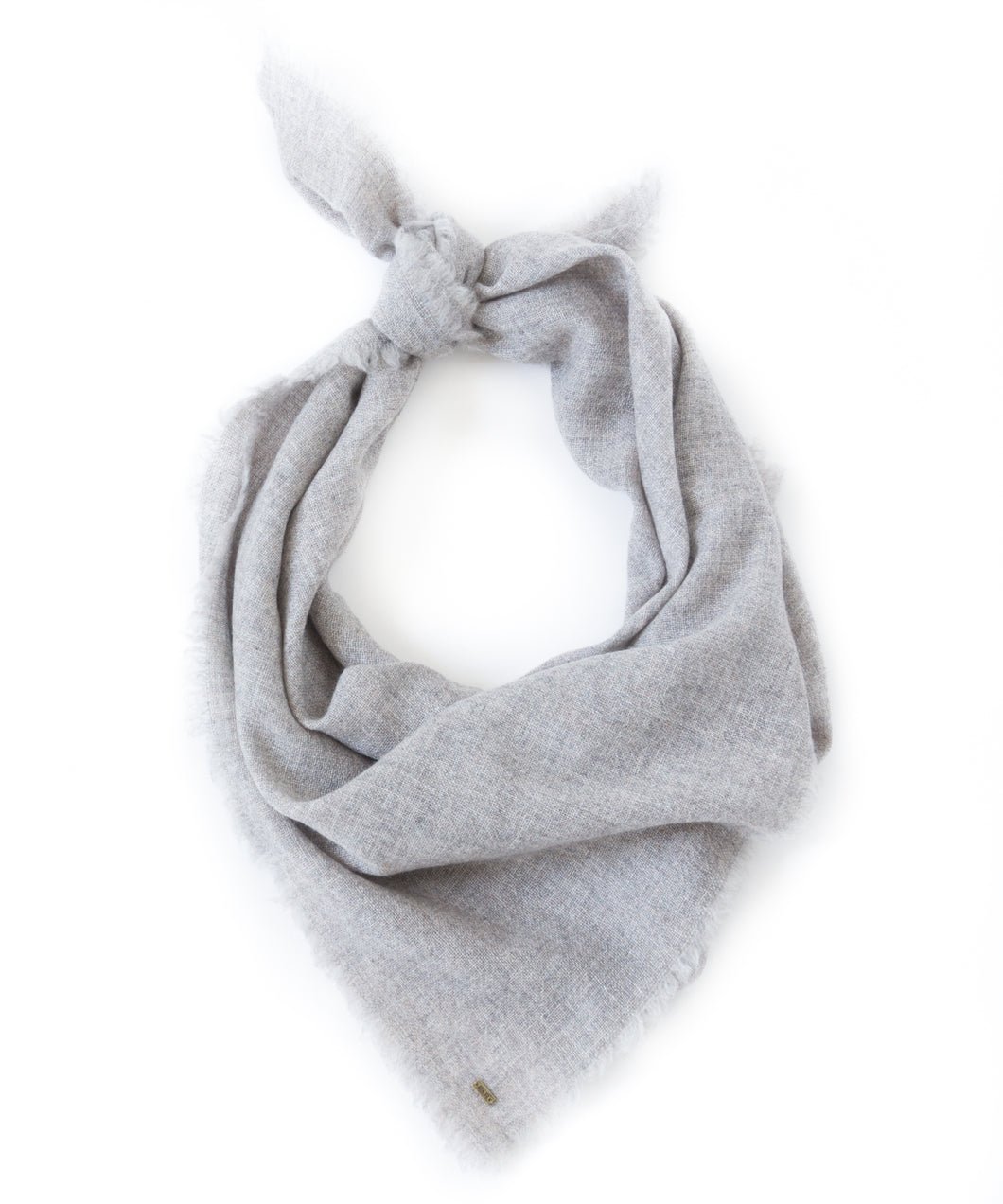 PARI LARGE BANDANA
Regular price $95.00 Sale
The name means "surrounded" in Sanskrit, and with the hand frayed four sided fringe, it is just that. Each piece is masterfully handwoven in grey melange and then hand tinted resulting in rich tonal color depth.
ORIGIN: NEPAL
MATERIAL: 70% CASHMERE / 30% MERINO WOOL
PROCESS: HAND WOVEN
DIMENSIONS: 28" X 28"