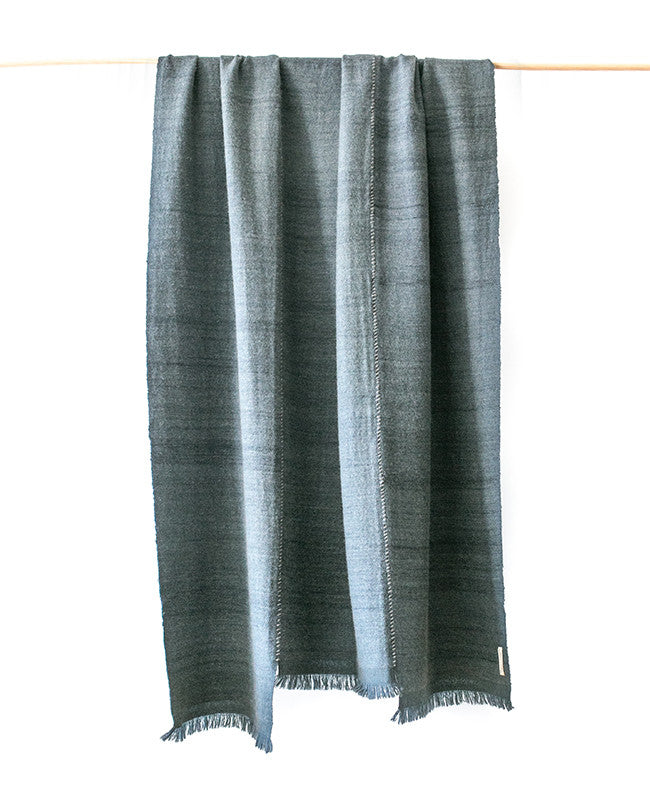 PADRA BLANKET SCARF / THROW - not live
Regular price $1,795.00 Sale
Named after the Sanskrit word for mountain, the Padra Throw's design was inspired by FROM THE ROAD Founder Susan Easton's time in the high-altitude Nepalese Himalayas. Hand woven in long strips and rustically stitched together by master artisans in Nepal, the edges are left uneven as they do in the villages. Each piece is made of expertly hand-spun cashmere collected from Tibet. The subtle tonal gradation is created by hand tinting the yarn with six different shades of color.
ORIGIN: NEPAL
MATERIAL: 100% CASHMERE
PROCESS: HAND SPUN & WOVEN
DIMENSION: 42" X 80"