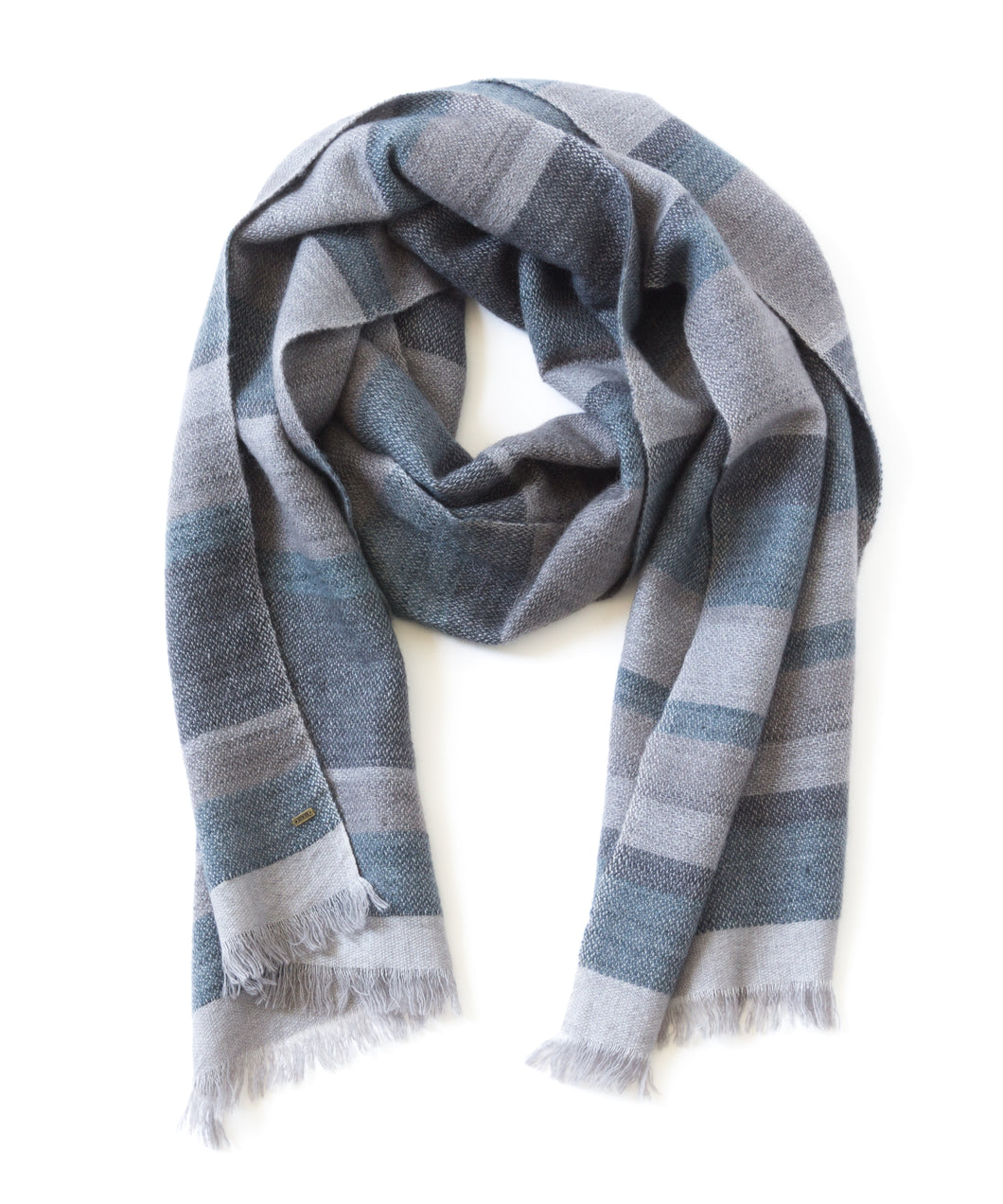 KOSA CASHMERE STRIPED NARROW SCARF
Regular price $425.00 Sale
Kosa means "treasure" in Sanskrit, and using techniques from a bygone era, this cashmere scarf is just that. The yarn is expertly handspun and then tinted in varying shades of greys and blues. Each piece is then handwoven on a foot pedal loom with irregular striping. No two are exactly alike.
ORIGIN: NEPAL
MATERIAL: 100% CASHMERE 
PROCESS: HAND SPUN AND WOVEN
DIMENSIONS: 14" X 70"