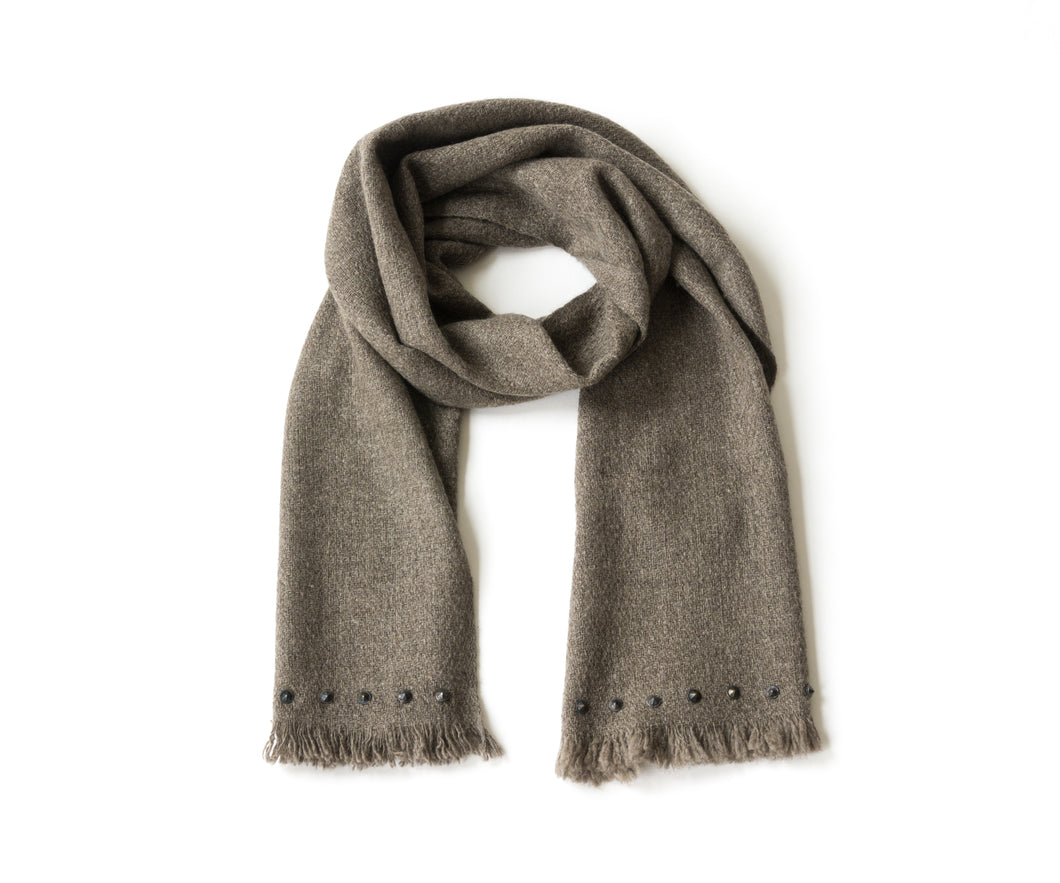 KHULLU STUDDED SCARF
Regular price $575.00 Sale
Crafted with rustically hand spun Himalayan Khullu collected once a year by nomadic yak herders, each piece is handwoven on a foot pedal loom. Hand-crafted metal studs are stitched across the edges in either natural aged or oxidized black.
ORIGIN: NEPAL
MATERIAL: KHULLU YAK WOOL 
PROCESS: HAND WOVEN
DIMENSIONS: 25" X 65"