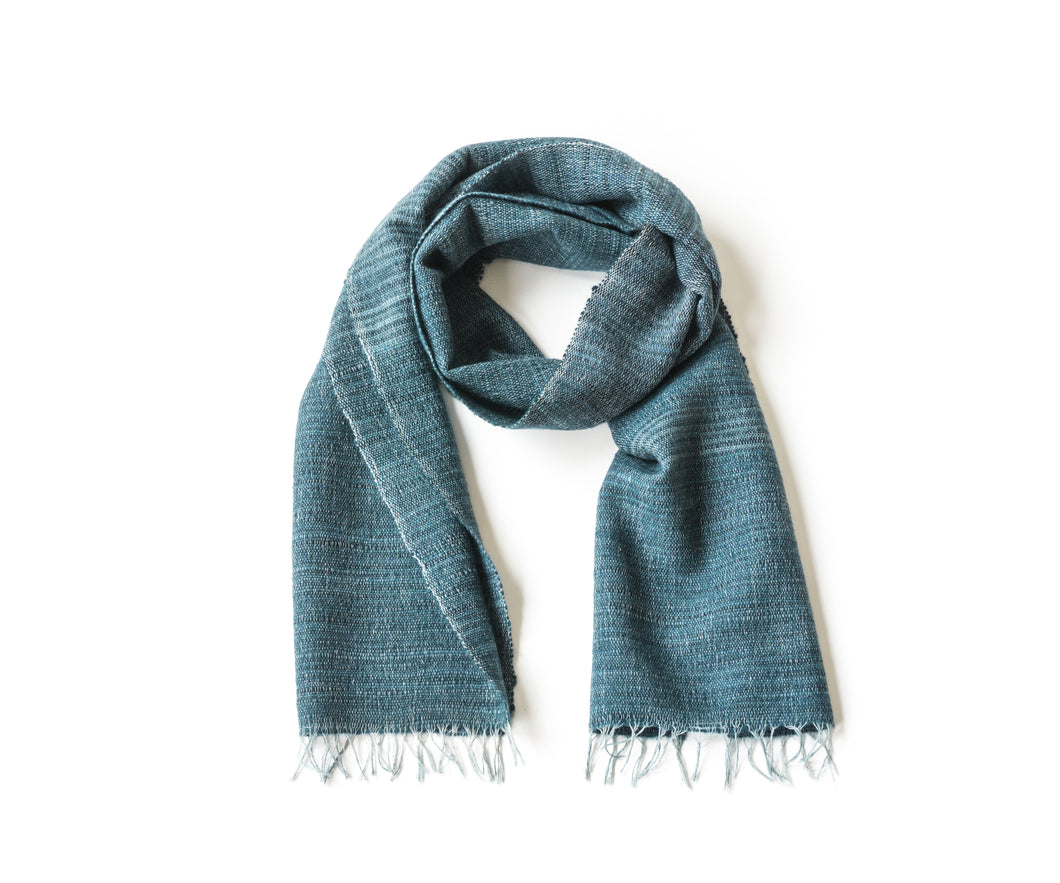 RAKTA SCARF
Regular price $385.00 Sale
Rakta is the Sanskrit word for "dyed," which is a key component in achieving this scarf's look. The tonal range is created by taking rustically handspun yarn and hand tinting it into different values. It is then handwoven and overdyed in a wash of color.
ORIGIN: NEPAL
MATERIAL: 90% MERINO WOOL/10% COTTON
PROCESS: HAND WOVEN/HANDSPUN
DIMENSIONS: 28" X 80"