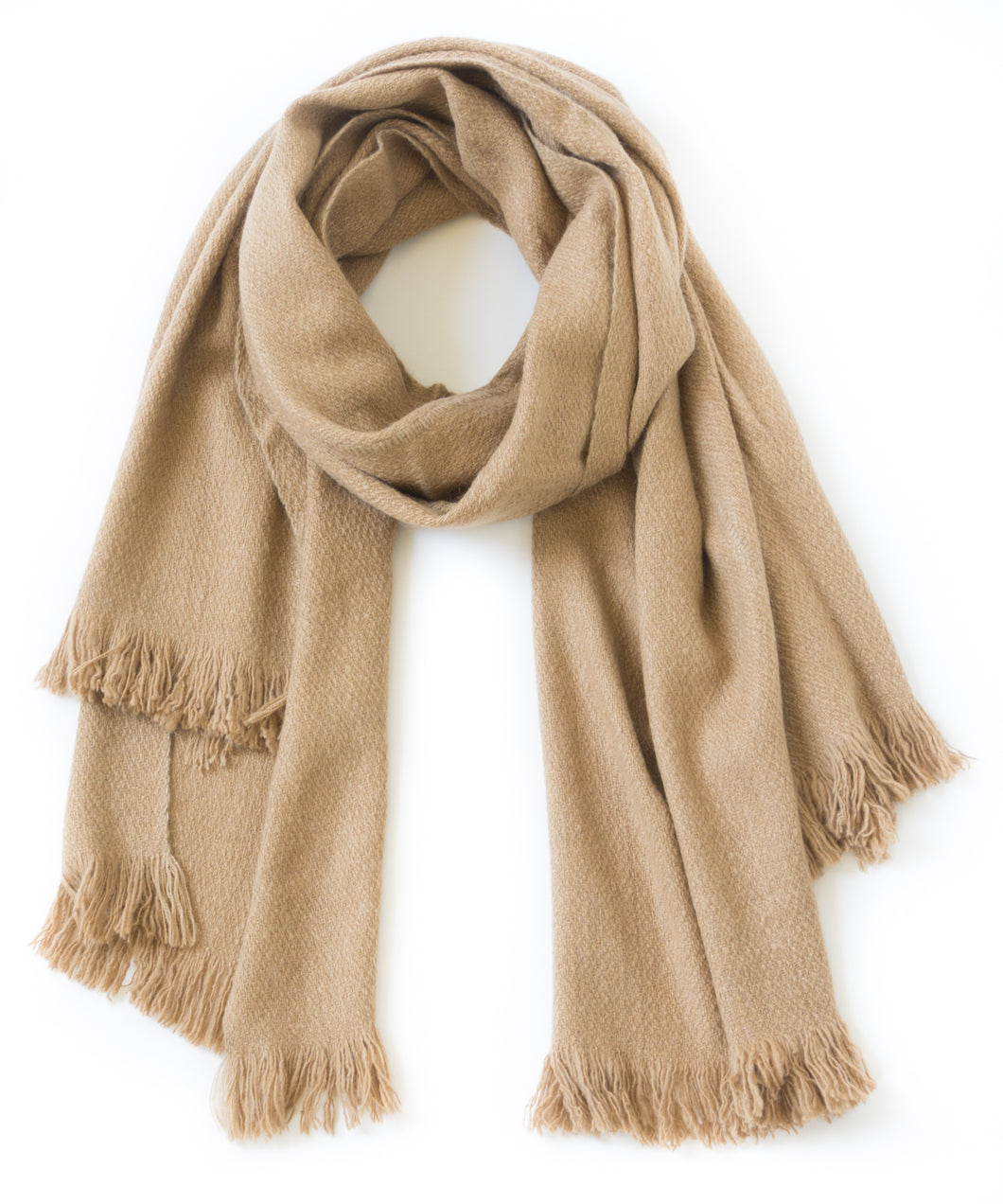 BALIN SCARF
Regular price $865.00 Sale
Balin means "camel" in Sanskrit, and this scarf is crafted from fiber collected from its name sake. Women artisans spin the raw material into yarn which is then handwoven on a foot pedal loom and rustically stitched together with asymmetrical edges.
ORIGIN: NEPAL
MATERIAL: 100% CAMEL HAIR
PROCESS: HAND WOVEN
DIMENSIONS: 28" X 84"